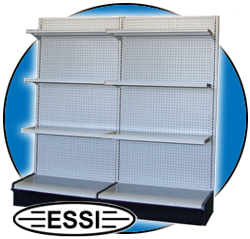 The single sided configuration has shelving on one side of the fixture. The single sided Gondolas are typically positioned up against a wall and the wall provides support for the back side of the fixture from tipping and overturning.
The single sided and double sided Gondola Shelving units are assembled with all the same parts. This make the gondolas one of the most versatile store fixtures in use world wide.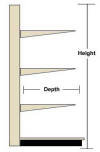 Wall Gondola Shelving is available in standard heights that start at 36″ and run as high as 96″ and above either with the use of extensions or by special order. Base depths start at 12″ and run as deep as 30″. Upper shelves for gondolas start at 8″ and run as deep as 30″ deep by special order. Standard widths are 3′ and 4′ widths with a 24″ and 30″ width available by special order.
---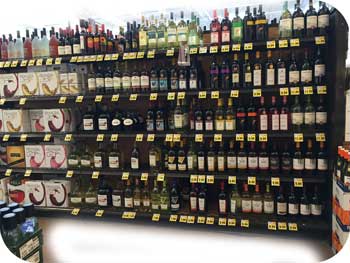 Gondola Shelving is by far well suited for Bottles of Liqur as they are rated for up to 350 to 500 pounds of evenly distributed weight,